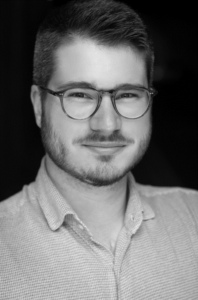 Christopher Bullock
MEng PhD AMIMechE
Managing Director & Co-Founder
Christopher is a biomedical engineer with expertise in medical device design, biomaterials and bioelectronics. In 2018 he completed a PhD in regenerative medicine at The University of Manchester where his research focused on the development of novel graphene bioelectronic devices and the use of electrical stimuli to control cell behaviour. A passionate entrepreneur, Christopher now acts as the Managing Director of QV Bioelectronics and oversees the business and technical development aims of the business. He is an associate member of the Institution of Mechanical Engineers.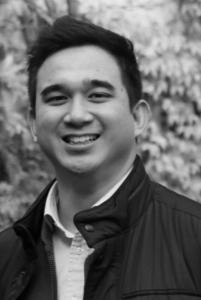 Richard Fu
MB ChB MRes MRCS
Clinical Director & Co-Founder
Richard is a specialty registrar in neurosurgery based in the North West of England. He is an honorary research fellow at The University of Manchester and former NIHR academic clinical fellow in neurosurgery. In 2017 he won the Sir Hugh Cairns Essay Prize from the Society of British Neurosurgeons for his research previously undertaken at Imperial College London into the effects of pedunculopontine deep brain stimulation (DBS) on freezing gait in patients with Parkinson's disease. He is committed to improving the clinical outcomes for neurosurgery patients. His research interests now focus on brain tumours. Richard acts as the Clinical Director of QV Bioelectronics and oversees the clinical aspects of device development. He is a member of the Royal College of Surgeons in England.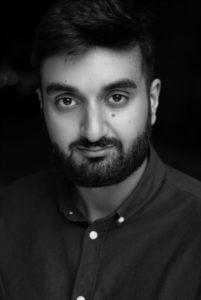 Business Development Officer
Qasim is a biotechnologist with an entrepreneurial background, having previously run a number of consumer businesses. Following on from completing his undergraduate degree in biotechnology, Qasim recently completed his MSc in Biotechnology and Enterprise at the University of Manchester, where his research focused on the development of biomaterials for wound-healing applications. During this time, he also further developed his expertise in enterprise planning and analysis with a focus on biomedical technology. Passionate about the future of healthcare, his role is focused on developing the growth strategy of QV Bioelectronics.