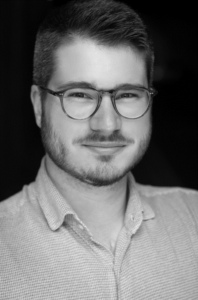 Christopher Bullock
MEng PhD AMIMechE
Managing Director & Co-Founder
Christopher is a biomedical engineer with expertise in medical device design, biomaterials and bioelectronics. In 2018 he completed a PhD in regenerative medicine at The University of Manchester where his research focused on the development of novel graphene bioelectronic devices and the use of electrical stimuli to control cell behaviour. A passionate entrepreneur, Christopher now acts as the Managing Director of QV Bioelectronics and oversees the business and technical development aims of the business. He is an associate member of the Institution of Mechanical Engineers.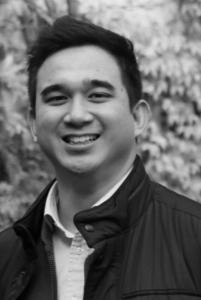 Richard Fu
MB ChB MRes MRCS
Clinical Director & Co-Founder
Richard is a specialty registrar in neurosurgery based in the North West of England. He is an honorary research fellow at The University of Manchester and former NIHR academic clinical fellow in neurosurgery. In 2017 he won the Sir Hugh Cairns Essay Prize from the Society of British Neurosurgeons for his research previously undertaken at Imperial College London into the effects of pedunculopontine deep brain stimulation (DBS) on freezing gait in patients with Parkinson's disease. He is committed to improving the clinical outcomes for neurosurgery patients. His research interests now focus on brain tumours. Richard acts as the Clinical Director of QV Bioelectronics and oversees the clinical aspects of device development. He is a member of the Royal College of Surgeons in England.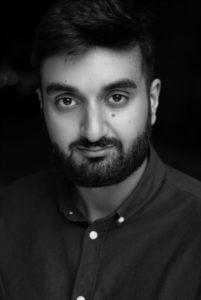 Business Development Officer
Qasim is a biotechnologist with an entrepreneurial background, having previously run a number of consumer businesses. Following on from completing his undergraduate degree in biotechnology, Qasim recently completed his MSc in Biotechnology and Enterprise at the University of Manchester, where his research focused on the development of biomaterials for wound-healing applications. During this time, he also further developed his expertise in enterprise planning and analysis with a focus on biomedical technology. Passionate about the future of healthcare, his role is focused on developing the growth strategy of QV Bioelectronics.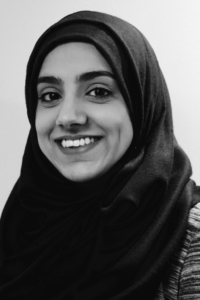 Principal Biomaterials Scientist
Nimrah is a bioengineer with expertise in biomaterial production and characterisation. Following on from her undergraduate degree in Applied Pharmacology at Queen Margaret University, where she received The Royal Society of Biology top student award (2015), Nimrah recently completed her PhD in Bioengineering at the University of Edinburgh. Her work focused on manipulating scaffold architectures to obtain scaffolds that are mechanically and structurally similar to the native cartilage. In this new role as a biomaterial scientist, she will be at the forefront in the development of innovative electrotherapy devices.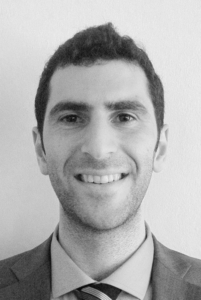 Hani Marcus
BA MBBS MA PhD FRCS
Clinical Advisor
Mr Marcus is an academic consultant neurosurgeon, and was among the first cohort of trainees to be selected for a Walport Integrated Academic Training Pathway, with rotations at the University of Cambridge, Imperial College London, and University College London.
His clinical interest is in "keyhole" endoscopic neurosurgical approaches. To this end, he completed fellowships in endoscopy and anterior skull base surgery (including pituitary surgery) at the Klinik Hirslanden, Zurich and the National Hospital for Neurology and Neurosurgery. His research interest, and the subject of his doctoral thesis under Prof Lord Darzi, is the development and evaluation of new devices that makes these keyhole approaches more safe and effective, including augmented reality, robotics, and artificial intelligence.
His work has received over £1.5 million in research funding, has resulted in over 75 peer-reviewed publications, and has frequently featured in the national press. In recognition of these achievements he was commissioned by Springer to act as Editor on their first book dedicated to Neurosurgical Robotics, serves as a Member of the Advisory Group on Robotic Surgery in the United Kingdom, and has been awarded several prizes, including the prestigious Hunterian Professorship by the Royal College of Surgeons of England in 2019.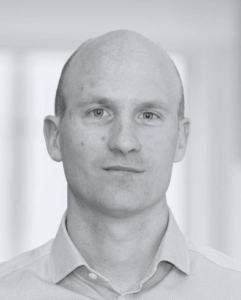 Dr Paul Brennan
(BSc (Hons) MB BChir FRCS (Ed), PhD)
Paul is Reader and Honorary Consultant Neurosurgeon at the University of Edinburgh and NHS Lothian. He combines his operative expertise with laboratory and clinical research into brain tumours. He has expertise in MedTech innovation, and led the clinical translation of an innovative brain tumour blood test from the lab to the clinic, supporting successful significant external investment.
Complementing his clinical work, Paul founded eoSurgical Ltd in 2012 along with co-founders Roland Partridge and Mark Hughes. This University of Edinburgh spin-out now provides surgical simulation training in 85 countries. In 2014 Paul helped in the foundation of the Compassion Initiative at the University of Edinburgh.
His research and clinical expertise is well placed to positively impact our project and team. As an advisor, Paul brings with him a wealth of experience and expertise as we continue to pioneer life-extending treatment options for terminal cancer patients.